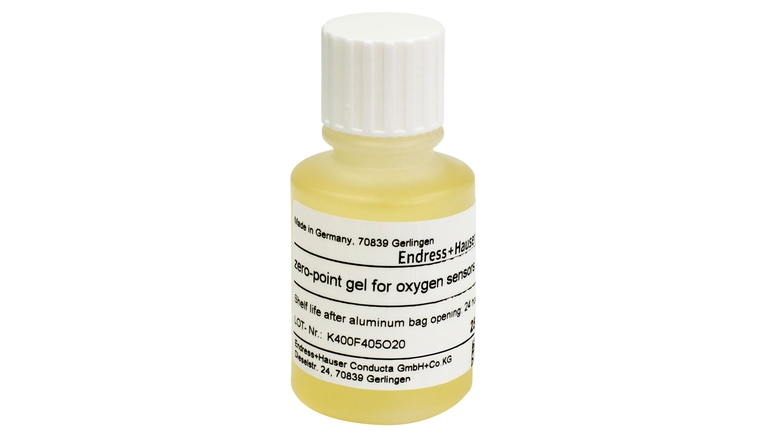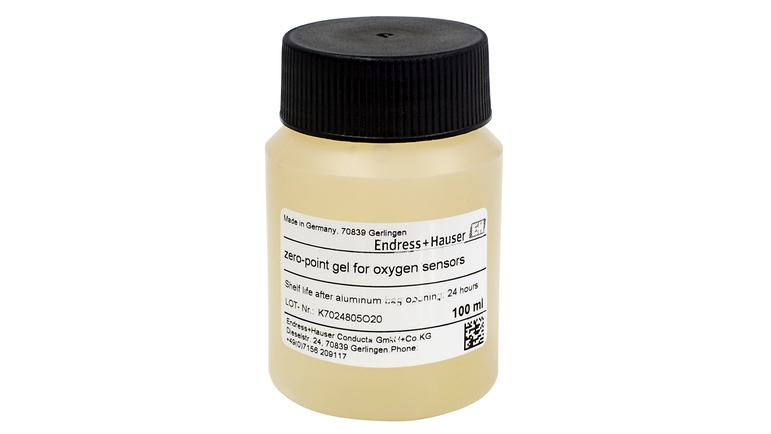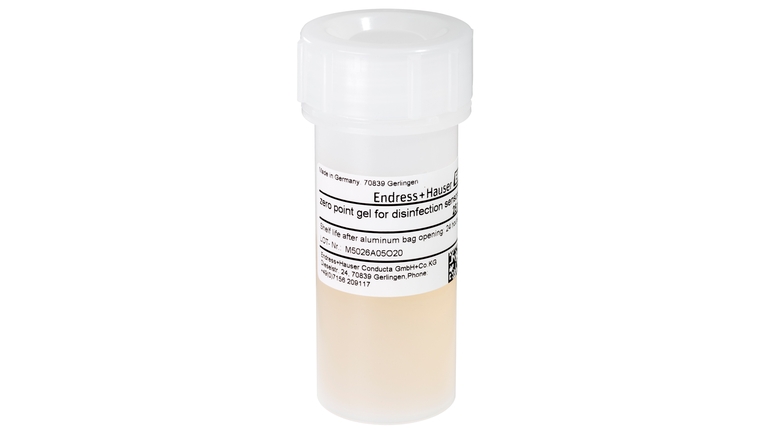 Gel listo para usar para la validación, calibración y ajuste de sensores de oxígeno y desinfección
COY8 es un gel listo para utilizar que le permite detectar el punto cero auténtico de sus sensores de oxígeno y cloro. Por lo tanto, puede mejorar la fiabilidad y precisión de los puntos de medición y, de este modo, la calidad y el rendimiento de sus productos. Además, facilita la decisión de si un sensor debe ajustarse, mantenerse o sustituirse. El gel no requiere productos químicos adicionales o preparación alguna. Se encuentra a punto para usar y es reutilizable durante las primeras 24 horas después de la abertura.
Simple products

Easy to select, install and operate
Excelencia técnica
Simplicidad
Productos estándar

Seguros, resistentes y con poco mantenimiento
Excelencia técnica
Simplicidad
Productos de alta gama

Altamente funcionales y prácticos
Excelencia técnica
Simplicidad
Productos especializados

Diseñados para aplicaciones exigentes
Excelencia técnica
Simplicidad
Gamas FLEX
Excelencia técnica
Simplicidad

Gama Fundamental

Satisfaga sus necesidades básicas de medición

Excelencia técnica

Simplicidad

Gama Lean

Maneje los principales procesos fácilmente

Excelencia técnica

Simplicidad

Gama Extended

Optimice sus procesos con tecnologías innovadoras

Excelencia técnica

Simplicidad

Gama Xpert

Domine las aplicaciones más exigentes

Excelencia técnica

Simplicidad
Selección rápida
Elija entre nuestras opciones recomendadas
Configuración individual
Continúe seleccionando entre todas las opciones posibles
Ventajas

Esté seguro: determinación exacta del verdadero cero de su oxígeno y desinfección/ puntos de medición de cloro.

Mejore la calidad del producto: la calibración de punto cero mejora la precisión y la fiabilidad de las mediciones y permite aumentar la...
Ámbito de aplicación

El gel de punto cero COY8 determina el punto cero verdadero de prácticamente todos los sensores que miden los parámetros:

Oxígeno

Cloro libre

Cloro Total

Dioxido de cloro

Etc.

Se usa por ejemplo en:

Ciencias de la vida
- Procesos de fermentación.

...
Documentos / Manuales / Software
Accesorios / Piezas de repuesto
Casos de éxito
Control de bioprocesos avanzado

De la demora del análisis de muestras a la monitorización en tiempo real de parámetros en los procesos de fermentación gracias a soluciones completas que van desde el hardware hasta el desarrollo de servicios analíticos.

Agua de enfriamiento directamente del mar Báltico

Con el CUS52D, el operador de la central eléctrica KNG se beneficia de unos costes de mantenimiento reducidos gracias a una medición fiable y estable incluso en condiciones severas en agua salada.

El cumplimiento normativo, ahora más fácil

La monitorización automatizada de fosfatos con Liquiline System CA80PH ayuda a la empresa Pasfrost a garantizar el cumplimiento de los rigurosos valores límite para sus aguas residuales industriales.
La monitorización del agua salva vidas

El agua se considera un producto cada vez más valioso en la mayoría de los países. Por este motivo, casa vez hay menos tendencia a desperdiciar el agua y más tendencia a controlar su calidad.