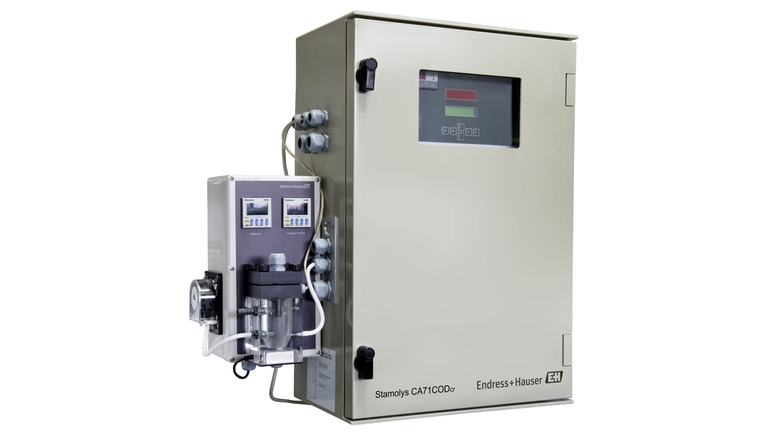 Este producto ya no se encuentra disponible.

Consulte la nueva generación en la sección predecesor / sucesor o contacte con su entidad local de Endress+Hauser.
Documentos / Manuales / Software
Accesorios / Piezas de repuesto
Kit CA7x, 12 pump hoses Tygon or/we

KIT CA7x pump hoses yellow/blue 12 pcs

Kit CA71COD collecting tank for Cr waste

KIT CA71 Conn. nipple sample vessel 10pc

KIT CA71 head with rolls/perist. pump

KIT CA71 hose holder unit for pump

KIT CA71 leakage sensor HA 2 pcs.

Kit CA71COD Sample vessel w. level det.

Kit CA71COD Sample pump with back-flush

Kit CA71COD Hoses for back-flush pump
Sucesor

El analizador ofrece medición en línea constante de la demanda química de oxígeno (DQO) y es compatible con la monitorización de la capacidad depuradora de las plantas de tratamiento de aguas residuales y con un sistema de facturación basado en la carga para descargadores industriales.