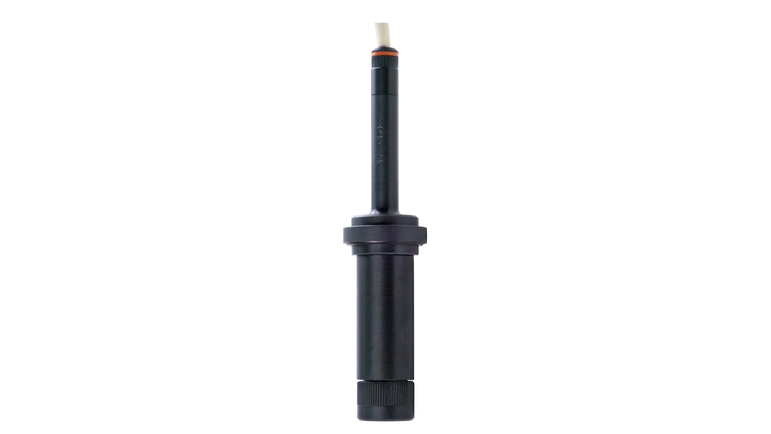 Este producto ya no se encuentra disponible.

Consulte la nueva generación en la sección predecesor / sucesor o contacte con su entidad local de Endress+Hauser.
Documentos / Manuales / Software
Accesorios / Piezas de repuesto
Replacement cartridges CCY 14-WP

2 pcs., ready made for CCS 140/141/240/241

Maintenance kit, CCS14x

Content: Electrolyte 50ml / 1,69 fl.oz.; 2 membrane caps polish foil (2 qualities)

Junction box VBC

for cable extension of chlorine- /dioxide sensor CCS14x / 24x, protection type IP65

Measuring cable CYK 71

For pH-/Redox electrodes or 2-electrode conductivity cells/ 2-electode amperometric cells with temperature sensor. Price per meter (minimum length 5 m).

photometer M+N PF-3, desinf. (chlorine)

colorimetric measurement of free and total chlorine 0,05 .. 6mg/l Disinfection, drinking and process water hand held photometer, IP67-graded, with cuvettes, DPD, according to ISO 7393 deliverey in plastic case, test kit for free and total chlorine included ::hand held photometer for field cal. and verification of desinfection loops

Zero-point gel COY8

Zero point: Verification, calibration, adjustment at zero point of oxygen and disinfection sensors ::Amperometric and optical sensors ::12, 25 and 40mm diameter ::Application in the lab, in the field
Sucesor

CCS51 es un sensor de cloro libre analógico y de bajo mantenimiento. Proporciona valores de medición rápidos y estables en agua para consumo, agua de proceso y de piscinas, así como en servicios auxiliares.