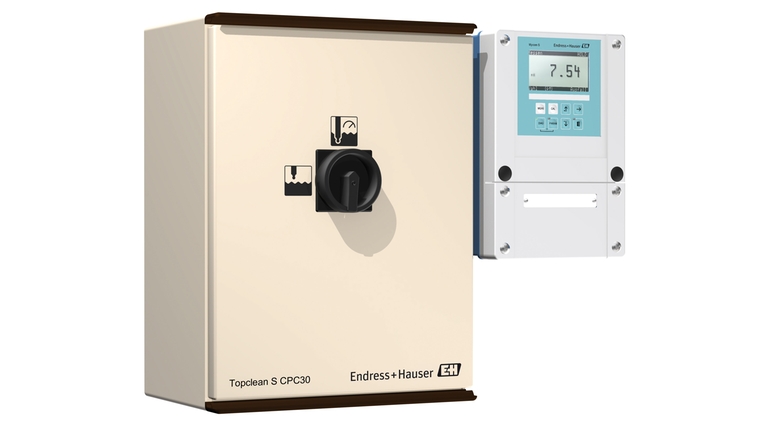 Este producto ya no se encuentra disponible.

Consulte la nueva generación en la sección predecesor / sucesor o contacte con su entidad local de Endress+Hauser.
Documentos / Manuales / Software
Accesorios / Piezas de repuesto
Injector CYR 10

Cleaning system for analysis sensors Includes electrical valves for pumping water and cleaning agent Protection class: IP 65

KIT CPG30: CYR10Z-C12 spare injector

KIT CPG3x0 Terminal set ex and non-Ex

multi-tube pipe CPC300 5m

multi-tube pipe CPC300 10m

Kit strainer element for water filter

Kit pressure reducer with manometer

For instrument spares look at CPM153-

additional spare parts at housing see CYC300
Sucesor

Solo los sensores limpios proporcionan valores de medición fiables. El Cleanfit Control CYC25 en combinación con el Liquiline CM44 y Chemoclean Plus permite la limpieza regular y automatizada de los sensores.